Genesis Innovative School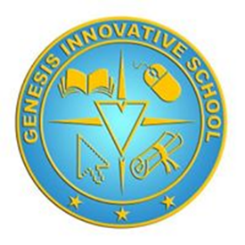 Lighting the Pathway to Learning through Virtual School
To Our Conecuh County Schools' Parents and Guardians: Conecuh County School System is planning for our return to school. As we prepare for the 2021-2022 school year, we need you to complete the survey below for either in-person instruction at your child's school or full-time virtual learning online at home. Please click on the link and respond for each child you have enrolled in the Conecuh County School System. For example, if you have two children, you will fill out the survey twice, once for each child. Thank you for your feedback. Please complete this information by Friday, July 24th, at 5 p.m.


Genesis Innovative School is a public school using an innovative educational model to provide you with the best education possible. As a school within the Conecuh County School System, but available throughout Alabama, our unique educational approach allows us to tailor an education that is specific to each learner.

Genesis Innovative School uses a variety of curriculums, which has been developed by some of the best minds in education. This rigorous, content-rich curriculum meets or exceeds state standards across all subject areas. Students demonstrate their knowledge and skills through state standardized tests. Central testing sites will be designated that should make this easily accessible to our students.

By enrolling in our school, you are partnering with a team of knowledgeable and experienced educators. Highly-qualified teachers work with you in monitoring progress, attendance, and content mastery while providing professional insight, instruction, and support. Our staff is committed to the success of every child in the program.

At Genesis Innovative School, we know that choosing the right educational setting for you is not a decision to be taken lightly. We encourage you to learn more about our program and how it may benefit your future. Our dedicated staff is here to assist you as you go through this exciting endeavor. On behalf of all of us here at Genesis Innovative School, we hope to welcome you to our school community.


Sincerely,

Mary Ann Danford

Mary Ann Danford, Principal
Email maryann.danford@conecuhk12.com
Visit Facebook @GENESISINNOVATIVESCHOOL
Our Office/School Location
Genesis Innovative School
1989 Jaguar Drive
Evergreen, AL 36401
Ph: 251-578-5291 ext. 1106 or 251-578-1752 ext. 1106
Fax: 251-578-5293
maryann.danford@conecuhk12.com
Special Instructions for Current Conecuh County Students:
Current K-8th grade students of Conecuh County are not eligible for the virtual program.
Only 9th -12th graders currently enrolled in Conecuh County Schools are eligible for Virtual School
Other necessary documentation can be found in the Document Uploads above.
Virtual School Application
Fax application to 251-578-5293, or email to virtualschool@conecuhk12.com.
Students not currently enrolled in Conecuh County Schools (live outside the county, home schooled, private school, etc.) start here:
1.Create an Account
Click here to sign-up
to get on-demand access to our Parent Portal, real-time alerts to help you stay on
track and quick links to important info.
2.Submit an Application
Provide us with basic information about your student and
choose an available school.
3.Complete the Admissions Process
Provide us with basic information about your student, submit necessary documentation
and fulfill any additional requirements related to your student's enrollment.
4.Complete any Next Steps
Participate in a pre-approval telephone conference with an Enrollment Consultant. You
may also have additional pre-approval actions depending on your student's individual
situation.
5.Receive Official Approval
Upon successful completion of the enrollment process, your student will be approved.
If you have questions, please give us a call at 251-578- 5291.
The Free Application for Federal Student Aid is HERE! Visit www.studentaid.gov. The new FAFSA cycle officially opens Thursday, October 1st. Students can complete this application to determine their eligibility for grants, scholarships, work-study jobs, and loans from the largest source of financial aid.