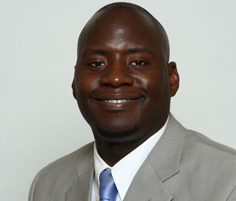 Zickeyous M. Byrd, Ed.D
Conecuh County is thankful for the many opportunities we provide for our students: pre-k, advancement placement, career technical programs, dual enrollment, advanced technology, extracurricular activities and programs, the humanities, and junior ROTC, as well as thoughtful, caring, and motivated leaders, teachers, and support staff. Our teachers and leaders are dedicated to ensuring that students are prepared for their chosen college or career pathway. Realizing this goal and our commitment to our students, we are proud of our strong partnerships with stakeholders who embrace and support our schools.
Child Find
Child Find is a statewide effort by the Alabama State Department of Education and the Department of Rehabilitation Services to locate, identify, and evaluate children with disabilities from birth to age 21.
Early Intervention and Special Education Services work closely with community service agencies, parents, and local school systems to locate children with disabilities. A toll-free number is provided for parents interested in information about referring a child from birth to age 21.
For more Information about Child Find, contact your local school system, local coordinating council, or call Rita E. Young at 251-578-7074 ages 3-21 or 1-800-543-3098 Birth through 2

---