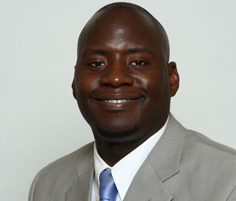 Zickeyous M. Byrd, Ed.D
Conecuh County is thankful for the many opportunities we provide for our students: pre-k, advancement placement, career technical programs, dual enrollment, advanced technology, extracurricular activities and programs, the humanities, and junior ROTC, as well as thoughtful, caring, and motivated leaders, teachers, and support staff. Our teachers and leaders are dedicated to ensuring that students are prepared for their chosen college or career pathway. Realizing this goal and our commitment to our students, we are proud of our strong partnerships with stakeholders who embrace and support our schools.
In the Architecture and Construction cluster, pictured above, students choose one of three pathways?Construction, Design and Preconstruction, or Maintenance and Operations. Course work leads to careers in drafting design; welding; electrical technology; heating, ventilation, airconditioning, and refrigeration (HVACR); carpentry; cabinetmaking; masonry; plumbing; and pipefitting. Course content includes significant technical depth and incorporates engineering concepts and terminology. Students in Grades 9-12 are required to take a foundation course before entering a pathway in this cluster. Foundation courses from all clusters are accepted for entrance into the pathways in this cluster.
Welding can also be found in the Agriscience and Transportation clusters:
Possible careers in welding/manufacturing include:
Discover more at:http://alcareertech.org/